Call Now For A Free Quote! 229.322.2504
Pest Control and Bed Bug Blog for Macon, Perry, Cordele, Americus, Fitzgerald, & Albany GA
Tuesday, December 24 2013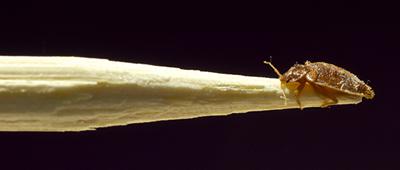 Detection of bed bugs is actually not that difficult and can be done by the average person who is looking for them. Bed bugs leave a lot of waste behing, for one thing, and if the creases and folds of a mattress are checked, one can often find these waste products, or can find the actual creatures themselves.
If a person travels, we recommend checking these places in the room, as an infestation can be transmitted from one place to another by your luggage. Keeping luggage away from a bed is also helpful, so keep it on a stand or other place in the room where you are certain that bed bugs cannot occupy. As they feast on human blood, places humans do not rest on are often good places to keep luggage in.
Cobra Extermination Company offers bedbug treatments if you find that you have an infestation. We guarantee our work, and we can remove bed bugs from your home using our heat treatments. We serve Cordele GA, Perry Ga, Albany GA, and Fitzgerald GA with excellent pest control work and bed bug removal.